---
---

Finden Sie die passenden Paare. Trainieren Sie Ihr Gedächtnis! Verbessern Sie Ihre Beobachtung Fähigkeiten! Die einfachste Stufe mit den Buchstaben, macht diese App eine große erzieherische Spiel. Das Spiel ist mit TalkBack und VoiceOver zugänglich.
Dieses Spiel ist auch bekannt als Memory, Memorama, Concentration, Pelmanism, Shinkei-suijaku, Pexeso.
Memorama und Memory sind eingetragene Marken zum jeweiligen Eigentümer angehört.
Memorama and Memory are registered trademarks belonging to respective owners.
Überprüfen Sie auch die Wikipedia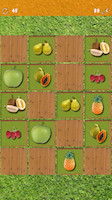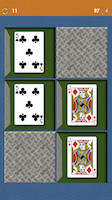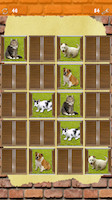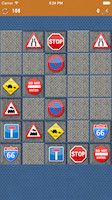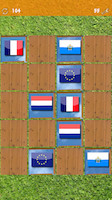 App herunterladen
Barrierefreiheit
Barrierefreiheit auf iPhones und iPads:

Kompatibel mit VoiceOver (

NSAccessibility

)

Barrierefreiheit auf Android devices:

Kompatibel mit TalkBack (

AndroidAccessibility)

Barrierefreiheit unter Microsoft Windows:

Kompatibel mit Narrator (

UIAutomation

)
Steuerung mit Tastatur
Steuerung mit der Maus
Steuerung mit Joystick oder Gamepad
Memory and Memorama are registered trademarks of respective owners.