Trova le coppie di figure uguali. Memo (noto anche come Memory) è un gioco di carte che richiede concentrazione e memoria. Il gioco accessibile con TalkBack e VoiceOver. Alcune figure sono tenute nascoste. Si devono scoprire delle coppie, se sono uguali si lasciano scoperte e si prosegue il gioco. Questo gioco è anche conosciuto come Memorama, Memorice, Concentration, Memory, Pelmanism, Shinkei-suijaku, Pexeso o Pairs.
Memorama e Memory sono marchi registrati appartenenti ai rispettivi proprietari. Memorama and Memory son marcas registradas; pertenecen a los respectivos propietarios. Memorama and Memory are registered trademarks; they belong to respective owners.
Altre informazioni su Wikipedia page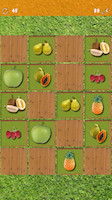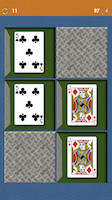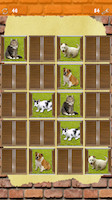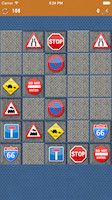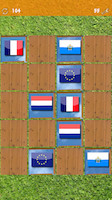 Scarica l'app
Memory e Memorama sono marchi registrati dai rispettivi proprietari.