---
---

Set a healthy and realistic goal, if you're looking to lose or gain a few pounds could be challenging. With this app, you can track your weight periodically and monitor your progress. Statistics and graphs will give you more insights, helping to reach your goals! You can set them by yourself, or ask for an advice to the app. In this case, it will take the suggested BMI and then it will compute a possible weight and achievable date to reach it.
You can associate your blood pressure and a note to each measured weight. You may also track multiple profiles, or use different profiles for different goals.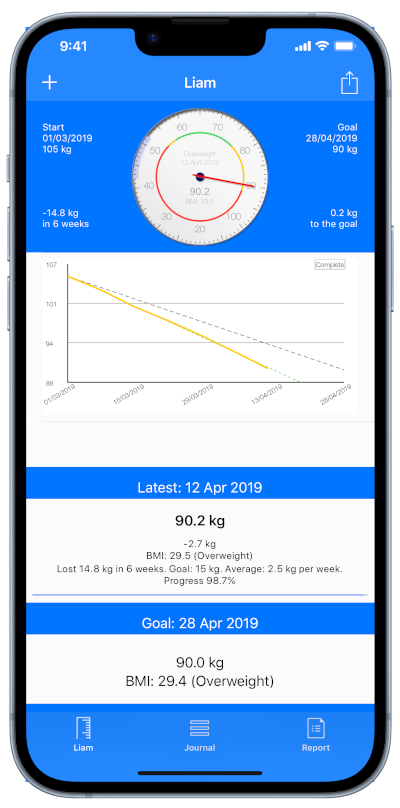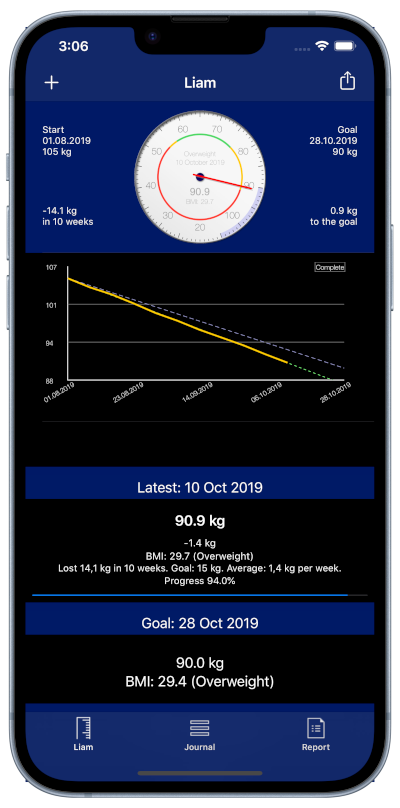 The app offers:
Weight tracking
Support for multiple separate profiles
Storage and modification of the measures and dates
Metric (meters an kilograms) and imperial (pounds, feet and inches) measurement units
Computed Body Mass Index (BMI), Basal Metabolic Rate (BMR) using different formulas
Statistics about weight variations and progress
This app is not meant to serve as a source of clinical guidance and is not intended to be a substitute for professional medical advice.
Get the app